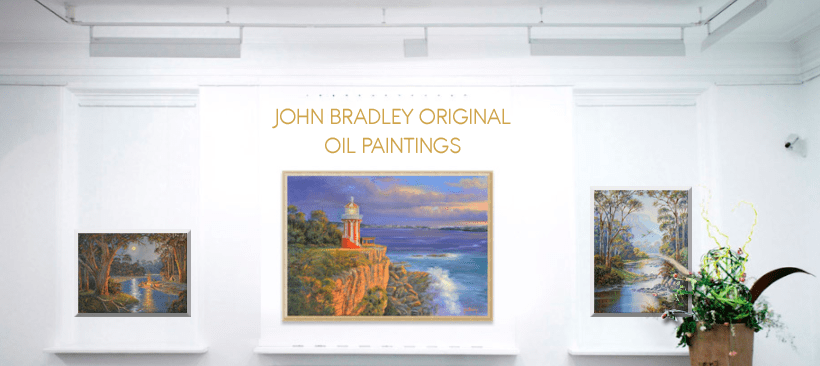 Welcome to John Bradley Studios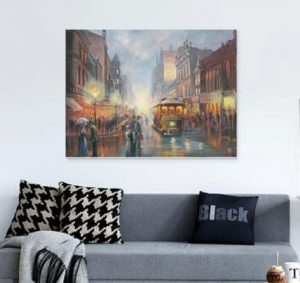 IMPROVE YOUR SKILLS AS AN ARTIST
WITH JOHN BRADLEY
Receive a new Masterclass Every 6 weeks.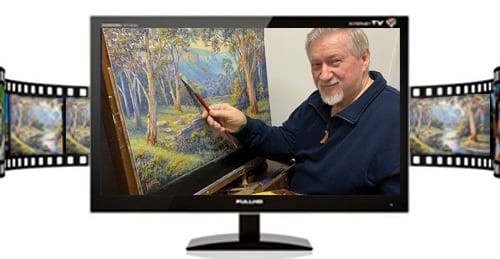 Join John Bradley in his studio and be guided by a professional artist with 15 years experience as an art teacher and 40 years experience as a top selling professional artist.
A MASTERCLASS in your own home w

ith Australian artist John Bradley.
One of Australia's most published and versatile artists, John Bradley, has released a stunning new Masterclass Art Series.
With over 40 years experience as a professional artist and 15 years running his own art school in Sydney John Bradley became aware of difficulties encountered by artists at all levels of experience and aims to address these in his new Masterclass series.
A unique opportunity to watch the step by step painting process with detailed commentary

Suitable for artists of all levels to specifically designed to improve your painting skills

Buy as individual DVD/USBs or Online Streaming

If you buy online streaming a new Masterclass is added every 6 weeks. Available now is "Landscape Painting in Oils" and "Painting Outdoors". "Painting Night Scenes" is coming October 16th.

Masterclasses will include Landscapes, Night Scenes, Seascapes, Portraits, Colour & Light Techniques, Preparing a Canvas, Buildings, Trains, Animals and many more.
 BECOME A VIP TO RECEIVE INSTANT 10% DISCOUNT 
New Masterclasses are added to the series every 6 weeks!
Landscape Painting (Sept 2020)
Painting Night Scenes (Oct 2020)
Painting a Coastal Sunrise (Nov 2020)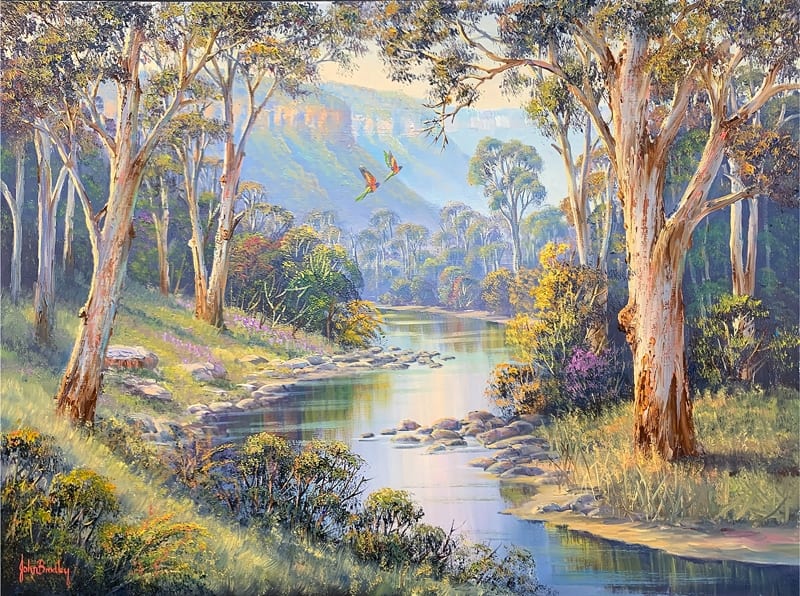 Landscape Masterclass Preview
AUSTRALIAN MASTER ARTIST
John Bradley is recognised as one of Australia's most published artists. He is also known as one of Australia's most versatile artists and his work includes landscapes, seascapes, early 20th century street scenes, romance of steam, trains, military, ships, Blue Mountains, nostalgia, night scenes and lighthouses.
Working in oils his techniques range from traditional realist work through to impressionistic and metaphysical painting works.
As an artist, John Bradley's paintings depict the light and calm aura that one may feel the very first time that you meet him.
Inspired by his deep feeling for the rugged Australian landscape and seascapes, John brings himself in every artwork that is produced. John is a master at using a wide range of colours and exacting detail to enhance the expressive strokes used in every painting he creates.
My wife and I are thoroughly delighted with the large commissioned painting by John Bradley of our property. John traveled from the Hunter Valley to Queanbeyan to photograph and sketch the subject over a two day period. We felt confident and supported throughout the entire process.
D & S Fleming – Qeanbeyan NSW
We commissioned John Bradley to paint a nostalgic piece of family history from faded old black and white photographs. Not only was the shared creative process enjoyable, but the finished work continues to bring pleasure to the entire family.
D & A Bernard – Willowtree NSW
John Bradley's Original Paintings Are Currently Available At:
Articles Gallery
111 Lawrence Hargrave Drive,
Stanwell Park NSW
Telephone: (02) 4294 2491
Open 10am to 5pm Friday, Saturday, Sunday & public holidays
Kevin Hill's "TOP TEN" Australian Artists
26 Lewis Way Newington 2127
(Sydney Olympic Park)
Telephone: 02 9648 4857
Website: www.kevinhillstopten.com.au