COMMISSION PAINTINGS FROM AN AUSTRALIAN ARTIST
A John Bradley Unique Art Commission
Are you seeking a specific work of art, or perhaps looking for a unique and personal gift idea? Have you ever thought about commissioning an artwork from an Australian artist? John Bradley has worked on artwork commissions for clients and friends over his 40 year career creating treasured paintings that have special meaning and value.
John Bradley will often create works from images supplied by the client and, to date, he has painted landscapes, beach scenes, single portraits, family portraits, pets, farm scenes and homes.
John's work is consistently sought after by investors and collectors looking for long term gains, or a legacy to pass on to their children. Over the years large commission works have become a specialty for John Bradley.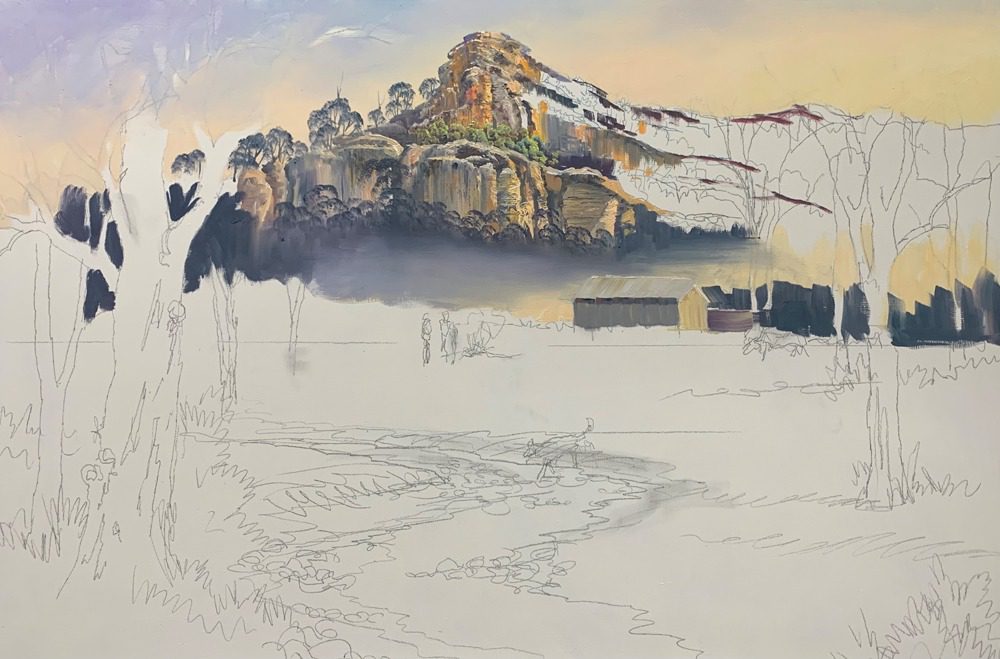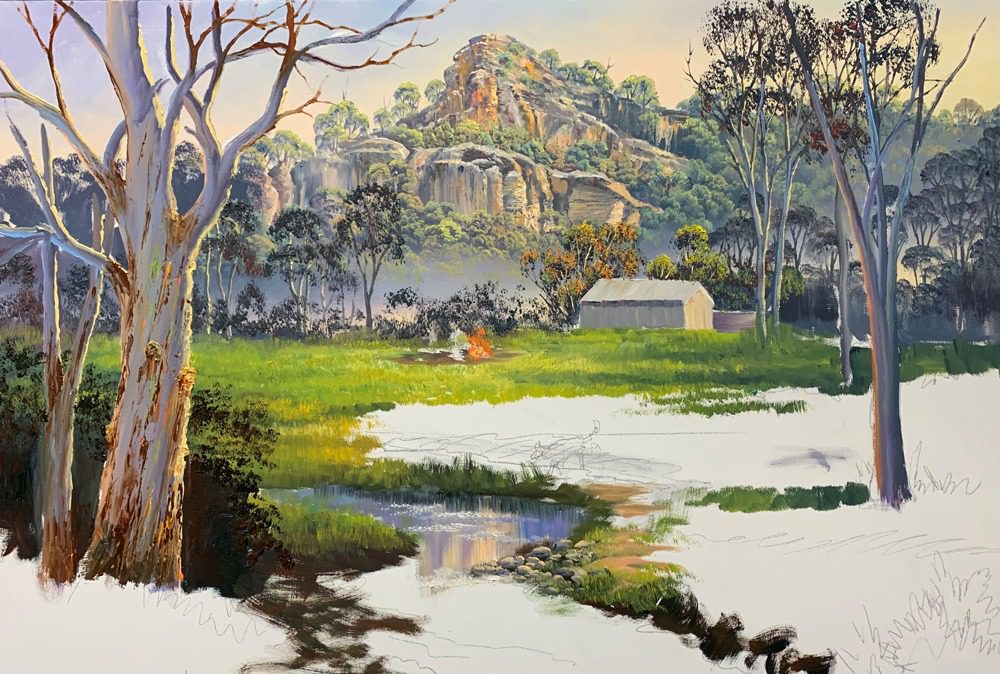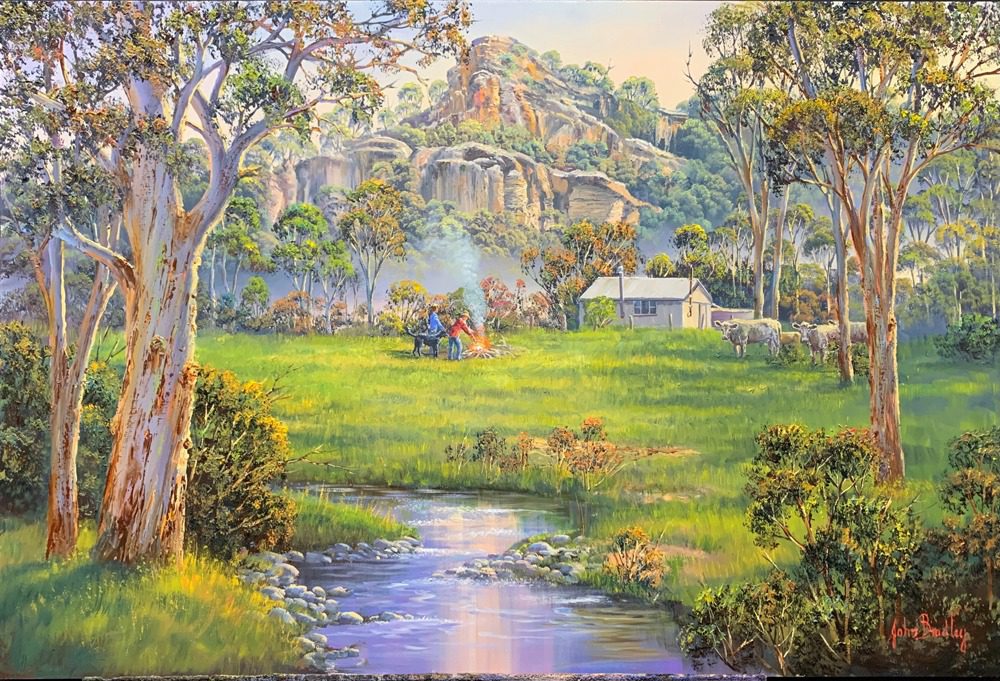 You can follow your personal Commission process with John Bradley in his studio
How to Commission a Work
The process to commission work starts with an initial contact. Reach out to John Bradley and discuss the particular subject you have in mind for a original and unique oil painting for your home or as a gift.
What is a Commissioned Work?
Commissioned paintings often form a large part of a professional artist's work. The process goes back many hundreds of years when wealthy art patrons would commission recognised artists to produce artworks of a religious or political nature, often incorporating the client's portrait or possessions in a larger than life portrayal.
Today, the process is similar although the subject matter is generally more informal and broader in its scope. The steps in commissioning a painting are flexible but generally have the following steps:
A. The client briefs the artist on general requirements such as subject matter, size, price range, framing and completion date.
B. The artist gathers necessary reference material, ie. photographs, sketches, background history (where applicable), and, if required, produces a rough sketch of the proposed artwork.
C. A second meeting between the client and the artist will generally result in work commencing on the final painting.
D. The final work will be inspected and approved by the client before framing and dispatch. Final payment is normally made at this point.
The entire process is one of creative collaboration and friendships are often formed between the artist and the client as a result.
John Bradley may be contacted direct.
Studio: 0410 652 802
Mobile: 0404 842 487
John Bradley Studio
4 Rose Bush Lane
Murrurundi, NSW
Australia 2338
If you have a question or need help with any purchase please send us a message using the Form below.
Commission Paintings Gallery